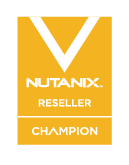 Nutanix Disaster Recovery

Make Disaster Recovery a Breeze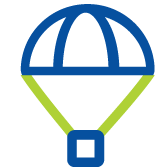 Nutanix Disaster Recovery
Contact us for Pricing!

Get a Quote
Be proactive with your disaster recovery plan to minimize downtime and data loss, whether you are replicating to an on-prem DR site or the cloud.
Overview:
Data Protection and Disaster Recovery for Nutanix Private Cloud
The Nutanix private cloud solution is uniquely suited to meet your company's needs. Nutanix eliminates IT complexity, simplifies management, integrates data services, and improves data protection (DP) and security. Your cloud will be more agile, scalable, and, ultimately, more effective at ensuring business continuity. Nutanix reduces the cost of deploying and operating a private cloud, while satisfying ever-increasing service levels agreements.
The Nutanix private cloud solution, featuring data protection and disaster recovery (DR) services, allows customers to reduce or even eliminate reliance on a patchwork of third-party solutions. Nutanix combines highly resilient, scale-out infrastructure with efficient snapshot, cloning, and replication technologies. Intelligent software capabilities provide increased protection of your applications and data while reducing complexity and cost. Nutanix software provides native data protection and DR functionality and are designed to be:
Application-centric
Nutanix makes it easy to prioritize your applications and assign tailor-made protection policies.
Multi-hypervisor and cross-hypervisor
Nutanix provides native data protection support for VMware vSphere, Microsoft HyperV, and Nutanix AHV (included with purchase). You can also perform cross-hypervisor replication between AHV and vSphere to help optimize costs.
Simple to manage
The complexity of DP—with multiple solutions, devices, and interfaces—is a huge problem. All Nutanix DP and DR functionality is managed through a single pane of glass interface.
Policy-based
DP and DR are based on protection policies that you that allow you to deliver the right level of protection on a perapplication basis.
Accessible via APIs
Nutanix provides full REST APIs that facilitate automation. Every action that can be performed from the Prism UI can be performed from PowerShell, scripts, or application programs.
Copy-efficient
Nutanix DP and data reduction technologies help you minimize the number of full data copies and the bandwidth needed for replication. This saves on space and cost, providing complete DP while allowing you to quickly provision clones for analytics, dev/test, and other functions.
Private, hybrid and multicloud
Data protection and disaster recovery that spans private and public clouds,
Make Replication and Disaster Recovery Effortless Across Multiple Sites