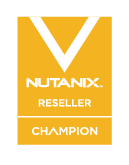 Nutanix DRaaS

Protect Your Apps, Data & Services with Disaster Recovery as a Service Solutions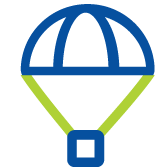 Nutanix DRaaS
Contact us for Pricing!

Get a Quote
Achieve SLAs confidently with a cloud-based disaster recovery service. Instant setup lets you failover, failback or test recovery plans, all with just a few clicks.
Disaster recovery as a service, (DRaaS) is the replication of hosting by a third party on physical or virtual servers to provide failover in the event of a man made or natural disaster. A cost-effective alternative for an increasing number of companies is to opt for a managed service for their DR needs. Cloud-based DRaaS boasts the majority of the core capabilities a large budget enterprise might enjoy, but at a fraction of the cost and with a much faster time to value. The typical trade-off is with recovery point objective (RPO) and/or recovery time objective (RTO), where an on-prem DR solution might approach RPO and RTO of zero, DRaaS solutions tend to be on the order of hours, or at best, minutes for each metric. For most companies, this is acceptable. As a result, DRaaS tends to appeal to companies that can withstand moderate data loss with the benefit of much lower TCO.
The standard service model for DRaaS is a baseline subscription that is tied to a service level agreement (SLA) the service provider (SP) is contractually bound to. Some SPs also meter ingress and egress traffic and tack on additional charges, based on usage. The DRaaS datacenter essentially becomes the DR target for a company's on-prem applications and data. Once a relationship is in place, a VPN is pinned up between the customer and SP datacenter, and application snapshots are replicated to the DRaaS datacenter based on required RPO metrics. In the event of a datacenter outage, failover to the DRaaS datacenter is initiated and business operations are restored in compliance with the SLA.
Advantages of DRaaS
A good DRaaS solution includes failover/failback testing during normal business hours, without impacting the mainstream client experience. It also includes the otherwise difficult task of preserving network configurations upon failover so that IP readdressing is not necessary. Lastly, a common management interface that spans the entire enterprise simplifies operation tasks, making such a DRaaS solution stand out from its peers.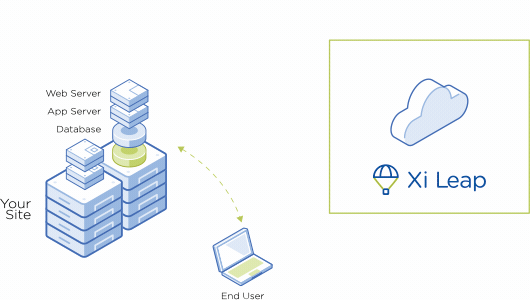 How Does It Work?
Turning on cloud-based disaster recovery is easy.
Create a Nutanix DRaaS account and choose your plan

Sign into Nutanix DRaaS and begin using the service
Nutanix DRaaS offers a variety of SLA options, based on your organization's needs. Simply subscribe to the service based upon the number of VMs that you would like to protect.
Simple, Scalable, and Speedy DRaaS Experience
Free your IT teams from the complexities of managing a full-blown datacenter for disaster recovery. Rely instead on flexible, cloud-based Disaster Recovery-as-a-Service (DRaaS) for your organization's evolving requirements.

Protect your apps in minutes
There's no need to buy or manage more infrastructure. You can protect your organization from downtime and data loss within Prism.

Reduce your total cost of ownership
Disaster recovery solutions have historically been expensive and hard to implement. With Nutanix DRaaS, customers witness sizable TCO savings.

Confidently achieve your SLAs
Nutanix DRaaS is natively integrated with Distributed Storage Fabric, making it a component of the larger hyperconverged infrastructure design.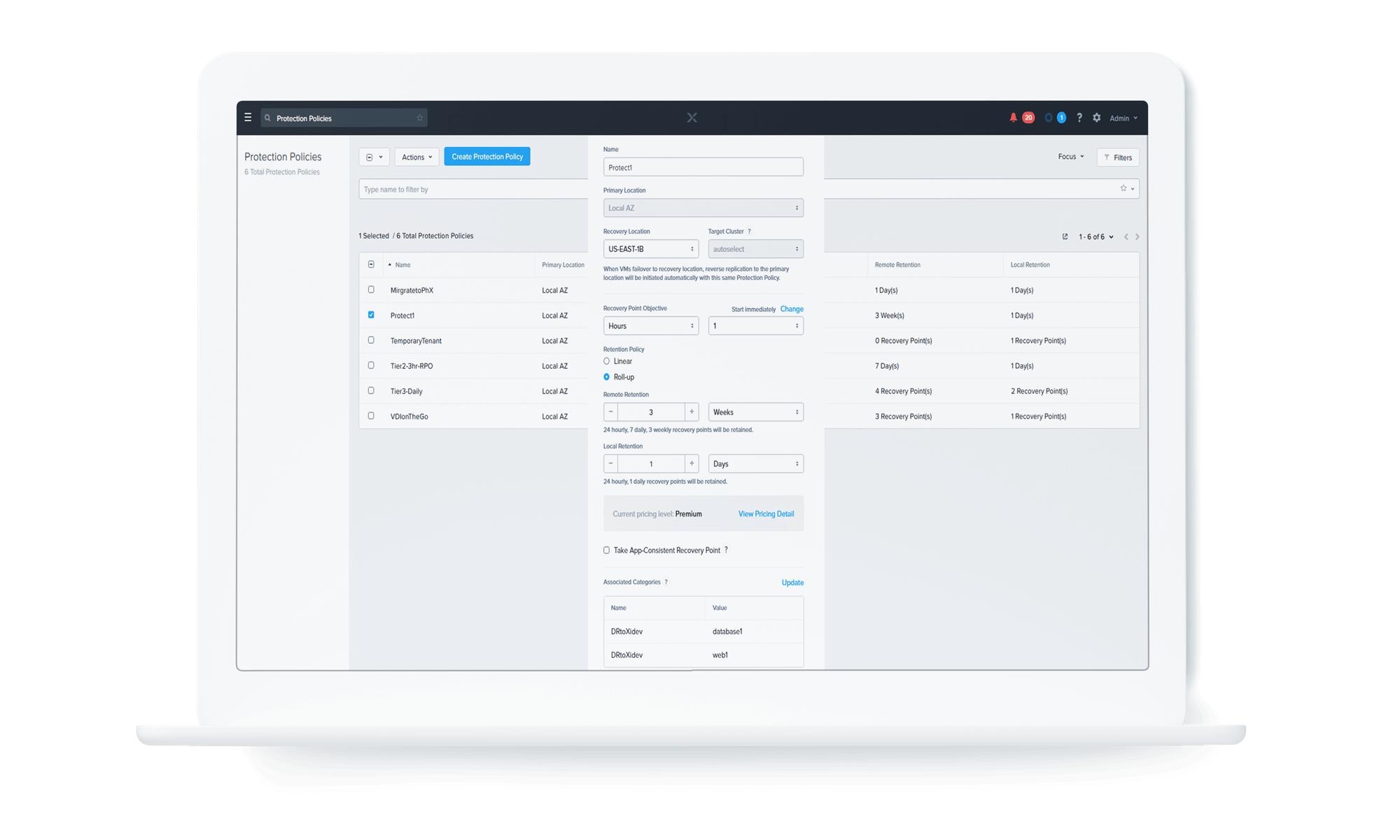 Effortless Onboarding and Compliance
Setting up a disaster recovery solution has never been easier. 
Turn on and manage the Nutanix DRaaS service from Prism, the same interface you use to manage your Nutanix Cloud Clusters.

Categorize your VMs, and apply protection policies and recovery plans to customize your environment.
Failover and failback are just one-click operations that keep your business applications, data, and services available when your datacenter goes down.
Flexible Network Options
Get fully isolated virtual networks (per tenant) and choose from a variety of connectivity options. You can use the one-click VPN option provided by Nutanix to get started immediately or bring your own. Private, low-latency and dedicated Direct Connect options are provided by our partners.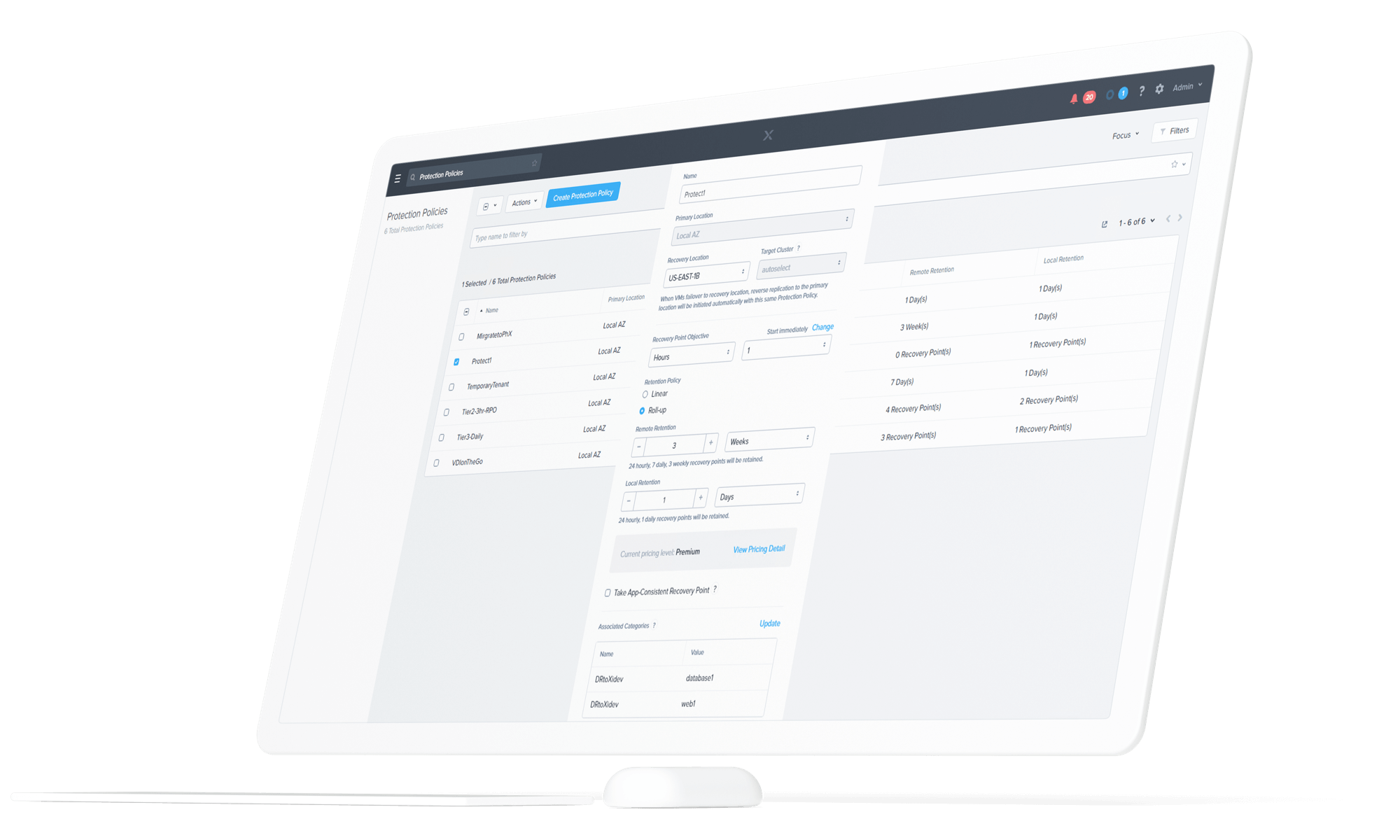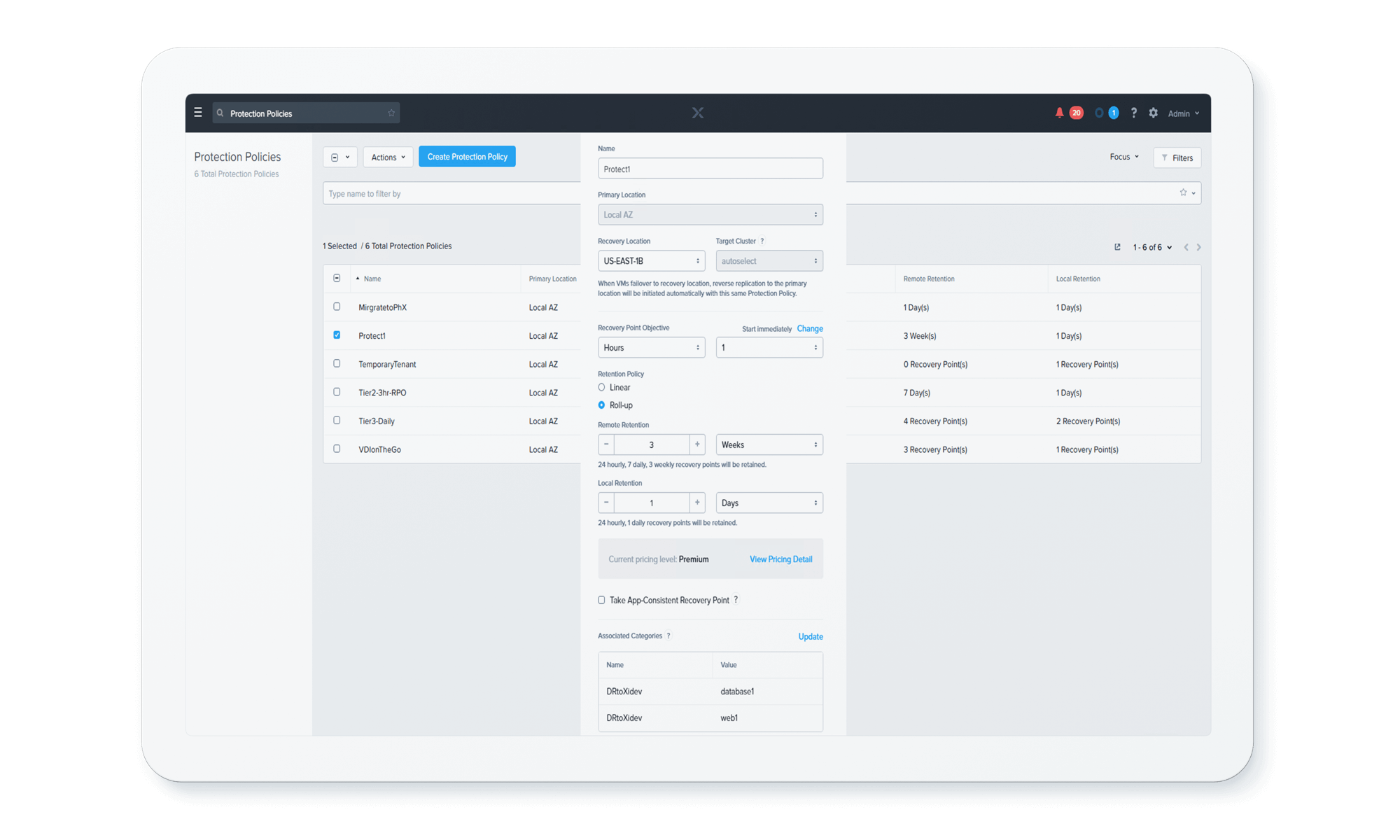 Grow Your Business with Global Availability
Nutanix and its partners continuously test, maintain, and proactively monitor a global footprint of datacenters to support your disaster recovery needs. Regardless of where your applications, data, and services are hosted and consumed, Nutanix DRaaS offers a low-latency availability zone in most locations to ensure that your workloads are up 24/7.
*Nutanix DRaaS is available to customers in the USAin USA, Canada, UK, and Europe subject to meeting technical requirements.