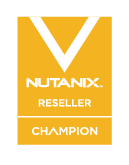 Nutanix Objects Storage

Simple, Secure, Scale-Out Cloud Object Storage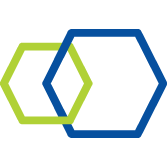 Nutanix Objects Storage
Contact us for Pricing!

Get a Quote
Forget about point products, silos and complexity. Objects Storage delivers secure S3-compatible object storage at massive scale to hybrid cloud environments.
Overview:
Nutanix Objects is an S3-compatible object store service designed to solve the data backup problem of unanticipated data growth. Nutanix objects Storage service has these features benefits / advantages, compatibility, licensing, system requirements, Network Ports and URLs but Nutanix Objects has some limitation also.
Nutanix Objects is specially designed to handling unstructured data that could start small then grow at a rapid pace with potential to reach the petabyte scale. Storing unstructured data using traditional block or file data management protocols could result in un-manageably large, complex, and expensive solutions.
Nutanix Objects runs on Nutanix AOS —the industry's most popular hyper-converged solution—natively converging compute and storage into a turnkey appliance that can be deployed in minutes to run any application out of the box. Nutanix Objects offers the ability to start small and scale to store petabyte bursts of new data while still maintaining the benefits of a distributed system, such as flexibility, scalability, and cost effectiveness.
How Objects Storage Works
Objects Storage provides a simple and scalable S3 compatible storage tier on top of your Nutanix AOS platform. It can easily deploy on an existing cluster for small object storage use cases, on a dedicated cluster for dedicated object storage workloads with maximum performance requirements, or across multiple clusters providing a limitless single share name space while unlocking storage resources from underutilized clusters.
Objects Storage deploys as a set of virtual machines that provide access to storage resources on nodes in a single cluster or across multiple clusters for scale from the very small to the truly massive. This can easily deploy at edge and remote office locations, in your core data center and connect with storage in the cloud for a seamless data management cloud across all deployment modes.