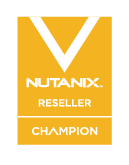 Nutanix Lifecycle Manager (LCM)

Cloud Infrastructure Software and Firmware Upgrades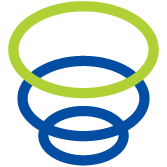 Nutanix Lifecycle Manager (LCM)
Contact us for Pricing!

Get a Quote
Intelligent infrastructure software and firmware upgrades with comprehensive dependency management and 1-click simplicity.
Overview:
Nutanix Lifecycle Manager (LCM) improves the efficiency and reliability of IT infrastructure upgrades in modern datacenters. Nutanix LCM determines any software and firmware dependencies, intelligently prioritizes updates, and automates the entire upgrade process across all clustered hosts, without any impact to applications or data availability. It supports one-click upgrades across multiple qualified hardware manufacturers and configurations, so IT teams have the flexibility to deploy the best hardware for each use case – and still benefit from centralized upgrade capabilities.
IT infrastructure upgrades have become increasingly complex and error prone, with multiple vendors and products, and high maintenance costs due to the necessary planning, testing and the out-of-business-hours execution required to mitigate outages to mission-critical applications. For organizations striving for greater operational efficiencies, Nutanix LCM gives IT teams the confidence to perform complex infrastructure upgrades with one-click simplicity.
The Nutanix LCM design simplicity is made possible due to inherent architectural aspects of Nutanix Enterprise Cloud. Rather than a collection of discrete products, each with their own update capabilities, bound together by layers of management tools, Nutanix AOS provides a Web-scale foundation simplifying the overall infrastructure management and enabling LCM to upgrade both cluster software and node firmware with ease.
Flexible Architecture
Nutanix LCM manages the inventory and updating of Nutanix software and hardware firmware, including:
Self-Managing: Automatically detects and self-updates the LCM orchestrator logic and new module metadata when framework components are made available.
Dark Site Support: Can be configured to fetch LCM updates from a local source for datacenters without external Internet access.
Upgrade Pre-Checks: Performs a comprehensive range of cluster pre-checks for health, capacity and version control.
Secure By Design: The LCM framework, modules and compatibility matrix metadata use signed public key cryptography security to ensure binaries are verified as genuine.