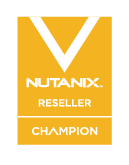 Nutanix Move Application Migration

Make the move to Nutanix one-click simple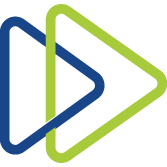 Nutanix Move
Contact us for Pricing!

Get a Quote
Automate the mundane and cumbersome steps required to manually migrate or rebuild VMs on an AHV environment.
Streamline the move to Nutanix Enterprise Cloud with application mobility services
Nutanix Move automates "lift and shift" VM migrations and delivers the best practice configurations needed for optimal VM performance—saving significant time and cost.

One-Click Migrations
Easily move from from ESX, Hyper-V and AWS

Simplify Operations
Eliminate manual and error-prone repetitive tasks.

Minimize Downtime
Near-zero service outage, with full cutover control
Simplify VM Migrations
Adopting new infrastructure platforms often requires organizations to migrate existing workloads against tight timelines. Nutanix Move simplifies this process with infrastructure-level bulk VM migrations, removing the friction associated with onboarding new infrastructure, and enabling businesses to quickly leverage the full potential of Nutanix Enterprise Cloud, with near-zero VM or application service outage during migrations.

Select the Source
Specify the source cluster where the VMs need to be moved from—Nutanix Move supports both ESX and Hyper-V* for the private cloud and AWS* for the public cloud.

Define the Migration Plan
Once the source VMs have been identified and put into a migration plan, the VMs are replicated through an efficient seeding mechanism to the target AHV cluster.

Migrate with Minimal Downtime
Non-disruptive replication of VMs via VMware's VADP ensures consistent and efficient replication. Whether VMs are powered up or off, they are kept up-to-date until ready to cutover.