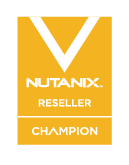 Nutanix Enterprise Cloud

Run any application at any scale, simply and securely

Public cloud services are forcing IT teams to re-think datacenter design to reduce cost and complexity, and deliver services with cloud-like agility and scale. Businesses value the fractional consumption and pay-as-you-grow economics of the public cloud, and the ability to deliver on-demand infrastructure with zero operational overhead.
At the same time, enterprises must also:
Balance renting versus owning IT infrastructure to accommodate changing workload requirements
Keep sensitive company information and customer data in their private cloud
Tailor application performance and data protection SLAs to meet stringent business needs
Possess the freedom to choose the right technology for each project
Nutanix Enterprise Cloud Platform delivers the simplicity, agility and fractional IT consumption benefits of public cloud, with the control and security needed in the enterprise datacenter. Nutanix's Enterprise Cloud OS software leverages industry's most popular hyperconverged technology coupled with comprehensive operations management, automation and orchestration framework to deliver any application at any scale.
The Nutanix Enterprise Cloud Empowers you to:

Run any application at any scale—simply and securely—with one OS, and one click

Choose your preferred hypervisor, hardware platform, and cloud—all while avoiding vendor lock-in

Leverage a rich, integrated ecosystem of partners and vendors
What is Enterprise Cloud?
An Enterprise Cloud is a unified IT operating environment that melds private, public and distributed clouds, providing a single point of control for managing infrastructure and applications in any cloud. The Enterprise Cloud delivers a consistent, high-performance and seamless experience for both cloud operators and consumers of cloud-delivered services and applications.
With Nutanix Enterprise Cloud, customers get:
A 100% software-driven infrastructure stack, converging storage, virtualization, networking and security to deliver any type of application through Nutanix Acropolis
Intuitive, consumer-grade, end-to-end infrastructure management and operations through Nutanix Prism
Advanced automation and orchestration of applications running in Nutanix clouds and public cloud services, such as Amazon Web Services (AWS) and Google Cloud Platform through Nutanix Calm
Cloud services that natively extend the capabilities of datacenter infrastructure through Nutanix Xi Cloud Services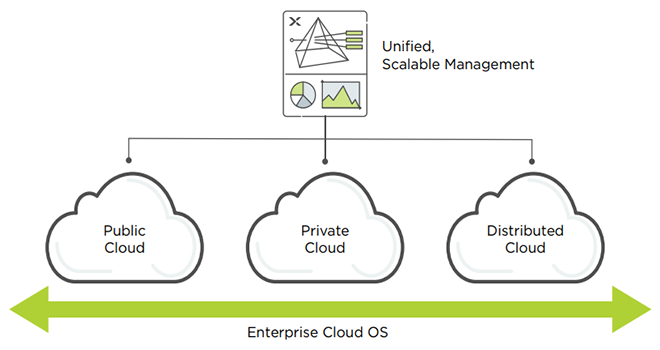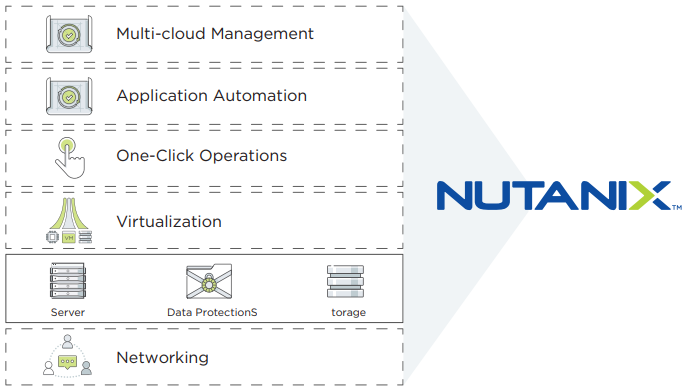 Acropolis Hyperconverged Infrastructure
A turnkey platform that converges server, storage, virtualization, and networking resources, and allows you to choose your prefered Nutanix qualified hardware platform, virtualization solution, or cloud vendor. Acropolis provides enterprise features, capabilities, and security, along with a variety of services:
Storage Services
VM storage
File storage
Block storage
Container storage
Data Protection
Backup and Recovery
DR Orchestration
Native Virtualization
The Nutanix Enterprise Cloud includes:
Cloud and Platform Services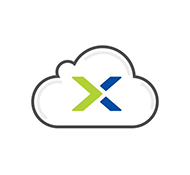 Multi-cloud optimization by Nutanix to reduce cost & enhance cloud security.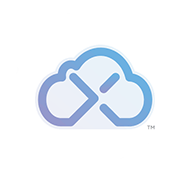 Enables IT teams to extend their environment beyond traditional datacenter boundaries to an integrated cloud environment.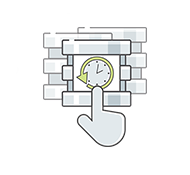 Automates database operations such as provisioning and life cycle management.
Nutanix Tools and Technologies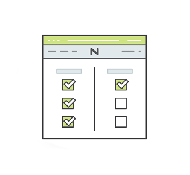 An automated comprehensive testing and benchmarking tool.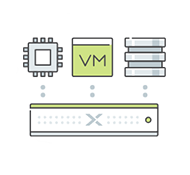 Migrate virtual machines and transform database, accomplished with Nutanix tooling.
Experience the technology that powers the world's largest datacenters at no cost.
Flexible Platform Options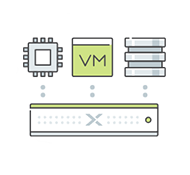 A range of platforms to match your scale and power needs.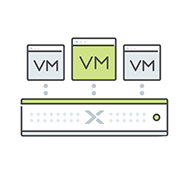 Available as part of a turnkey appliance solution or software-only on a choice of qualified servers.
Why Customers Choose Nutanix Solutions
Nutanix pioneered the hyperconvergence market, and is driving the industry forward with continuous software-based innovation. Only Nutanix combines the efficiency of web-scale engineering with consumer-grade design to provide an elegantly simple infrastructure that can run any workload at any scale.

Native Integration of Machine Learning and Artificial Intelligence
Simplified risk management, optimization, and ease of operation across the Nutanix product portfolio.

Any Application at Any Scale
Start small and grow to any size deployment.

Simplified Management
Centralized infrastructure management streamlines workflows.

Built-in Resiliency
No single point of failure, so data and applications remain highly available.

Application & Data Protection
Built-in security, data protection and disaster recovery.

Non-disruptive Upgrades
One-click software updates eliminate planned IT downtime.

Freedom of Choice
No lock-in and no rigid environments.

API-based Design
Full ecosystem of partners and ease of integration.

Native virtualization option with AHV
simplified and comprehensive single stack solution (HCI infrastructure, Virtualization, Management, Orchestration & Automation).
Documentation:
Download the Nutanix Enterprise Cloud Platform Datasheet (.PDF)
Get Hands-On
Experience the power of the Nutanix Enterprise Cloud and try out the hyperconverged infrastructure that powers the world's most advanced datacenters.