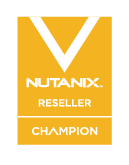 Nutanix Xi Beam Promo

Start Your Free Cloud Assessment Program and 60-Day Trial

Start Your Free Cloud Assessment Program and 60-Day Trial
Get Your Cloud Right With a Free Cloud Cost and Security Assessment & Extended Free Trial
Our cloud experts will deliver advanced cloud security and cost audits on your cloud using Xi Beam and give you deep visibility into your current cloud posture.
What is included in this program:
Assisted on-boarding for all your public cloud environments
Comprehensive assessment of cloud cost and security posture with a remediation plan
60-Day free access to Xi Beam
Unlimited security & cost audits for 60 days
Daily, weekly & monthly report setup
Overview:
Simplify Multi-Cloud Optimization & Management
Beam is a multi-cloud optimization service delivered as part of the Nutanix Enterprise Cloud OS. Beam provides organizations with deep visibility and rich analytics detailing cloud consumption patterns, along with one-click cost optimization across their cloud environments.
Cloud Cost Analytics & Optimization
Centralized Cloud Cost Governance
Intelligent Consumption Planning
Cloud Security Compliance
---
Qualified Products
Need help? Chat with an industry expert right now!
Please fill out the form below or call us at 866-981-2998.
Contact Us
Mailing Address:
WebScaleWorks.com
A division of Virtual Graffiti, Inc.
1225 Crescent Green, St. 115
Cary, NC 27518
Local: 949-328-2860
Toll Free: 866-981-2998
Our team is here to help you! We are available from Monday – Friday: 7am - 9PM PST and Saturday – Sunday: 9am - 6PM PST and attempt to respond to all inquiries within 1 business day.
Please Note: Technical support is provided by the manufacturer. If you have a product support related questions, please contact the manufacturer directly.